What Is Galvanized Steel Wire Mesh?
Welded wire mesh, also known as welded steel mesh, is made of low-carbon steel wire. The welded mesh is made of durable steel wire, which is electrically welded at each contact point to form a very strong and versatile material. Its surface treatment includes galvanizing and PVC coating. The welded steel wire mesh has a firm, stable structure, corrosion prevention, rust prevention, cost saving, convenient installation and long service life. Because our welded steel mesh is electronically welded at each intersection, making it suitable for a variety of demanding applications. It is actually unbreakable and very easy to manufacture. Therefore, it is used to manufacture various safety protection devices and screens.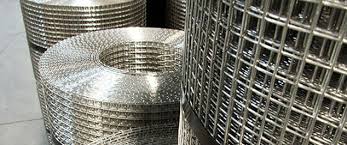 Top 5 Galvanized Steel Wire Mesh Used For?
Mechanical protective net, garden or residential fence and livestock cage widely used in industrial or agricultural fields. In addition, according to different flexibility, welded wire mesh can be divided into two types: welded wire mesh coil and welded wire mesh panel. The former has better flexibility. It has many uses in indoor and outdoor applications, and is often used in industries ranging from agriculture, transportation and construction to retail and gardening. At the household level, the welded net can be used as a cost-effective fence material, an impact net for windows, or a safety cover for drainage ditches and open waters. In this post, we will show you top 5 applications below,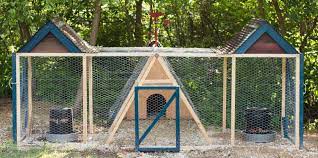 Steel wire mesh compost bins
If you have metal mesh, tin scissors and some loose wire, you don't need to buy a prefabricated outdoor compost box. You can use a more ductile mesh or fix four rigid galvanized screens together to create a square trash can.
Henhouse and chicken coops
Many people believe that shredded chicken (also known as hexagonal net) is the best choice for chicken cages. However, it may not be durable enough to stop foxes, snakes, coyotes and other predators. Facts have proved that galvanized variety is the ideal choice for chicken houses because of its thick wire diameter and excellent durability. So normally, we recommand China hexagonal chicken wire mesh because it is lower cost and quality assurance.
Fencing wire mesh
The galvanized wire mesh panel can be connected to the wooden beam and made into a solid fence for the front or back yard. This material can also be used for garden fencing to prevent pets and other curious predators from entering.
Drainage ditch protection device
The mesh protection device can prevent branches, leaves and other debris from blocking and overflowing the channel, thus causing the house to be flooded or the roof to decay. But this is not all of their benefits. They can also prevent squirrels, rats, snakes and worms from entering the sewer.
Grid and trellises galvanized wire mesh
Galvanized wire can also be used for DIY grid. Whether freestanding or attached to the wall, these vertical structures are usually made of wood and supported by wire mesh.