Will Architectural Wire Mesh Rust?
A centuries-old weaving process creates a fabric of interlocked individual wires, which is best known as architectural wire mesh. As parameters such as weave pattern, wire diameter, panel width, panel height, and percentage of open area are predetermined prior to weaving, it is considered a fully customized product. Note that four forms of architectural mesh are available. The forms are as follows:
1. Much cheaper woven wire fences
2. Cable mesh for climbing plants
3. Welded wire mesh is a kind of metal screen
4. Spiral mesh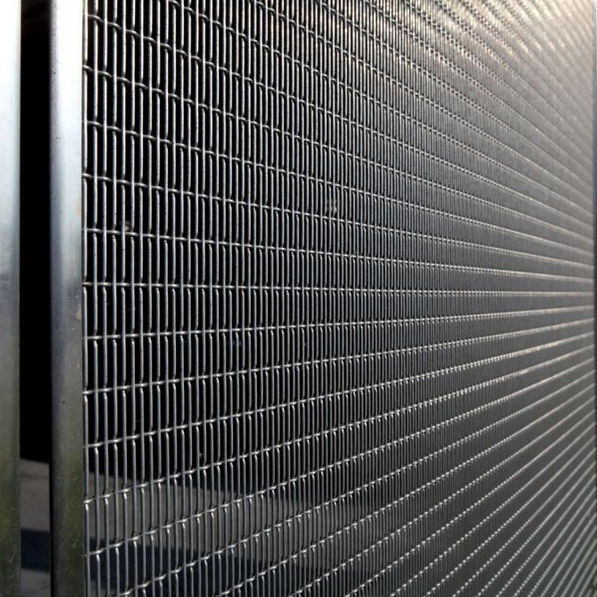 Does Architectural Mesh Rust?
Generally, architectural wire mesh is made from 316 stainless steel. Architectural mesh will not rust when standing alone. Despite this, if contaminated, stainless steel can still be subject to rusting. We ensure that when our customers ship our mesh, it is chemical-free upon arrival - fortunately. Every architectural mesh panel we fabricate is subjected to an intense ultrasonic cleaning. Thorough washing away of any unwanted debris or chemicals that adhere to the mesh during the weaving process is ensured by this.
What Factors Lead to Rusting of Architectural Mesh?
Rusting of architectural wire mesh can be caused by several factors. If two different metals make contact with the mesh surface, the protective coating may be compromised, resulting in corrosion/rusting. If, for example, a mesh is situated close to a railway station, it is inevitable that particles of various alloys in the form of railway dust will settle on its surface. Over time, corrosion caused by this will result in a rusted mesh surface. Be cognizant of the tools utilized during the installation process as well. If tools made from materials other than stainless steel are in constant contact with the mesh, the same dissimilar metal effects may occur.
3 Tips for Installing Welded Wire Mesh Fence
Here are a few tips that you should follow if you are planning to install your fence on your own:
Tension
A common error when installing wire fence panels is to not apply sufficient tension. Should the fencing not be tight enough, it may sag or bow. The security and durability of the fence will be compromised by this. The chances of large animals escaping are high if you are using it to enclose them. A pair of pliers is all that is needed to tension the mesh.
T-Posts by A post-hole digger
Understanding that not all posts are created equal is of great importance. A steel t-post should be used. If you are concerned about the aesthetic of your fence, you should consider using green metal posts. If you intend to use the fence for livestock, an electric fence can be considered; however, a T-post made of PVC must be installed, as it does not need insulation between the electric wire and the fence.
Protect for animals
To ensure your animals are adequately contained, make sure you get a fence that is big enough for them. Before installing the fence, take into consideration that your animals may grow and your herd may expand. The enclosure should be large enough to keep wild animals out.
For safety purposes or to enclose large animals, fence panels and/or welded wire fencing are the best solutions for installing a strong fence on your property, rather than a chain link fence. Strong, aesthetically pleasing, and easy to install, welded wire panels and fencing are highly desirable. Installing fence panels is the easiest of all, of course.